Creating A Safer Environment Within The Manufacturing Industry
We use RFID technology to help improve safety and awareness for both vehicle drivers and pedestrian workers.
The system helps to prevent accidents by creating a detection zone around the forklift truck and anyone who enters wearing a tag is automatically detected.
The driver is given an immediate warning via an audible-visual alarm that someone is in close proximity to the vehicle.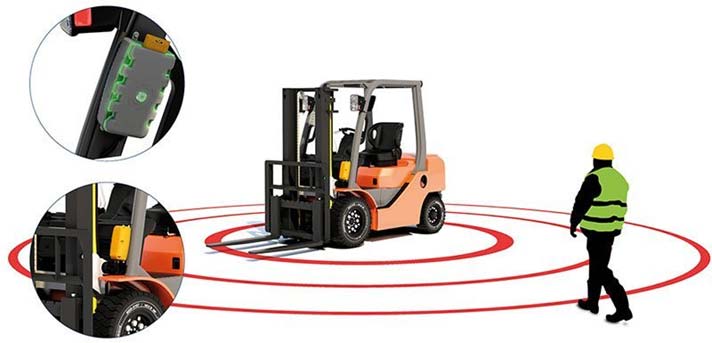 Proximity warning systems are particularly effective in manufacturing industry because:
Easily installed on forklift trucks and other types of material handling vehicles.
Provides a full 360º detection zone with up to 9m radius
Operates through obstructions and blind corners
Audible visual alerts
Data logging and near miss reporting
Tag management and access control options