Increase Personnel Safety within waste and recycling
The waste management and recycling industry has a higher rate of workplace transport accidents than in many other industry sectors.
Waste management and recycling activities such as waste transfer stations, material recovery facilities, scrap yards, and landfill sites involve the use of a wide range of large industrial vehicles or mobile plant. The risks to pedestrian workers are significant.
The major risk factors on these sites involve accidents between pedestrian workers and vehicles when they are manoeuvring, reversing, loading, unloading, or tipping.
Visibility is also an issue on waste sites because of the dust caused by materials on site.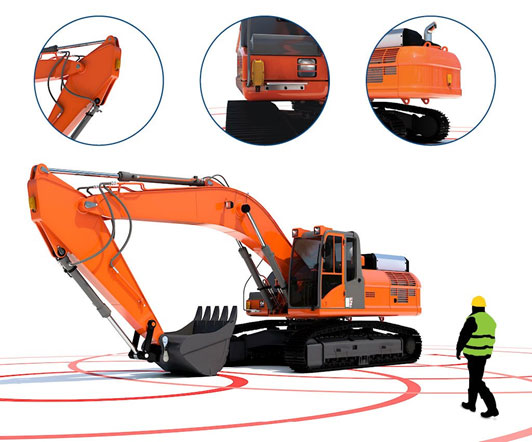 Antenna fitted on the vehicle– Provides a complete 360 degree detection zone around the vehicle.
Vehicle control box – Provides an audible visual alarm to the driver in the cab of detected personnel.
Personnel Tag – personnel carry tags which are detected by vehicles and trigger the alarm.
Implementing proximity warning systems can help to prevent accidents and reduce risks between pedestrian workers and work transport vehicles in the waste management and recycling sectors.
Sorry, we couldn't find any posts. Please try a different search.